Meeting A Character in the Real World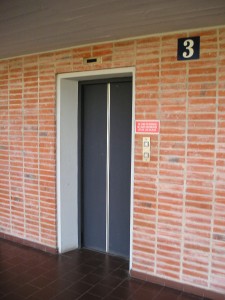 Part of a writer's mission is to create characters, someone a reader can relate to and feel passionate about.  I find I need to have a clear image of these fictional friends in my head, so it helps to write out physical descriptions of each one in a style sheet.
Imagine meeting one of your characters in the real world!
I met Millicent, a lawyer from one of my stories, the other day in an elevator.  I recognized her immediately.  Fortunately she was on her cellphone, so I doubt she noticed me staring at her.
She was a little older, maybe tweny years older, than I expected.  Her hair was styled more simply than I had imagined, and her suit was a bit more flamboyant, with a fish-tail cut skirt in a tweed pattern.  Her affect not quite as warm, but then, this was a real person, after all.  She also had a longer face than I had expected.  She was about 5 foot5 inches.  Not quite as tall as I imagined.
But she was Millicent, from head to toe.
To my surprise, the real life model I saw that day got off of the elevator at a law firm.
I went home and made the necessary adjustments to the character of my story.
Stay strong, Millicent!
Have you ever had a surprise meeting with one of your fictional characters?  Please share below.
Tags:
character
,
elevator
,
lawyer
,
story world
,
unexpected meeting